"Whatever you would have your children become, strive to exhibit in your own lives and conversation." – Lydia H. Sigourney
Regardless of your profession, you'll probably agree that parenting is the most important job you'll ever have! We all want our kids to become good, healthy, kind and successful individuals. However, raising our kids right is as much about setting examples as it is about setting guidelines. Kids learn much more from what we do than what we say. You may be a great role model by simply being yourself, but it can help to keep a few things in mind. Here are some tips on how to be a good role model for your kids, so you know they're getting the right message from you.
How to be a Good Role Model For Your Kids
1. Eat Your Vegetables
This is one area where it's super important to practice what you preach. If you're forcing your kids to clean their plates before they leave the table, you should be doing this yourself. When you eat your vegetables, it sends the message that this practice is more than just a rule; it's actually important for your health in all stages of life.
Try to cook with various veggies to keep things interesting. Most kids are okay with broccoli, but they may start to protest if you have it every night. If you feel like you're in a veggie rut, pick up something you've never had before from the produce section. Do your kids like lotus seeds? How about Brussels sprouts? There's only one way to find out!
2. Never Stop Learning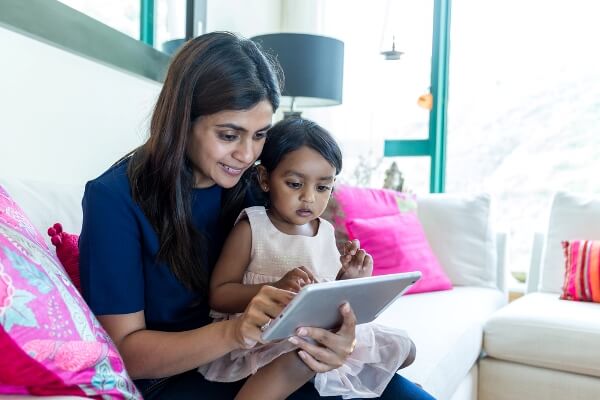 It can be tempting to present yourself as an all-knowing authority figure, but that's only productive if you want to raise kids who think they can learn everything. Continue working on self-improvement by learning new parenting techniques, technical skills or useful facts. You can even plan regular conversations with your kids to discuss new things you've learned.
3. Volunteer
Most of us tell our children that it's important to have empathy and compassion, but then we get caught up in our own crazy schedules and forget to leave time for helping others. When you volunteer with your kids, you're showing them that compassion is an important trait that is worthy of their time.
If you look carefully, there will be many options for your kids to help out. At the very least, you can make a meal for someone who needs it, like a new Mom in your building, and the two of you can take it and help her out. There might also be organizations that do regular cleaning drives, recycling collections or other activities that also help kids learn a lot.
4. Practice Self-Control
Self-control is important in so many areas of life, and it's something that our kids struggle with as their minds are developing. With the way the things are these days, this advice is more important than ever. We need our kids to become individuals who are respectful, kind and helpful. That's why it's so important that we set a good example.
Watch your temper, avoid swearing and excesses in food and drink. Unfortunately, studies show that your bad habits are likely to become their bad habits in adult life, so be mindful of how you act around your children. Also be very careful about the kind of prejudices you are passing on – about people from certain regions, religions or with different lifestyles than yours.
5. Don't Keep Big Secrets
You may not want your kids to know everything about your life, and that's okay. Just try to be as open and honest as possible. Kids are more perceptive than we realize, and they're likely to know when you're hiding something big. They may not know what that thing is, but they will know that you're not being forthcoming. Whenever you do this, you're sending the message that it's okay to hide things from the people you love. This one is tricky, and you may have to walk a fine line between sharing and shielding your child from being hurt. In these cases, think about what truths you can tell.
It is likely that reading these tips might touch a chord in you somewhere. Maybe you've been talking bad about someone behind their back in the presence of your children. Maybe you've never taken the time out to help someone in need. But don't beat yourself up about it – you can always start now! When you think about how to be a good role model for your kids, you don't need stringent rules. Simply think of the person you want your child to become – and do your best to be that person.
Author
Trevor McDonald is a writer and editor who lives in San Diego, California. He is a graduate from Penn State University with a degree in Communications. Trevor is an expert in writing about a broad range of topics, from business, government, and technology to travel, addiction, wellness, education and even fashion & lifestyle. He can be contacted through his website or through LinkedIn.
Buy Healthy Nutritious Baby, Toddler food made by our own Doctor Mom !
Shop now!